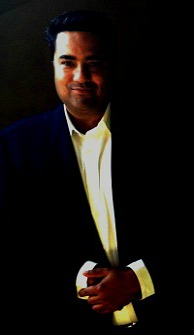 A native of ancient India, I have devoted at least half of my time on earth to the study of the intricacies of the human mind from an Eastern Philosophical perspective.
The adepts of my native land have spent thousands of years consumed by a nuanced study of the human mind, in complete isolation in the caves of the Himalayan Peaks. I have not only learned from their teachings, but have applied them to the world of human performance.
I work Exclusively With Professionals. And specifically, the Best of the Best. The world class athletes with whom I work are the household names in their respective fields. Olympic gold medal winners. Professional Hockey Players. Swimmers. PGA Tour Players. And World Class Executives and Venture Capitalists.
This work beautifully translates into Corporate World. For the Elite Executive has many of the same needs as the Elite Athlete.
I have applied these understandings of the human mind to (1) the attainment of world class skill, and (2) the achievement of world class performance.
I have discovered that it is indeed possible to hold performance in the palm of one's hand. If one learns how to transcend his own mind.
I have recently decided to divulge the results of my findings to the world. What is interesting, is that they are largely antithetical to the tenets espoused by "sport psychology," or traditional "executive coaching."
The most effective manner by which a human being acquires skill, and the manner by which he is able to ACCESS that skill is not what you have been told for all of these years.
Siddha Performance is the only company in the world devoted to achieving world class performance through mind transcendence.
The Essence of Siddha Performance is this:
The State of No-Mind: http://bit.ly/1AN8car
The State of No-Mind Personified: http://bit.ly/1L83kje
My direct email: DrGupta [at] SiddhaPerformance [dot] com